videolab
Bandung
Jun 20, 2012
7" : a video compilation by Ahmad Nursalim, 23 June- 28 July 2012
Proses kreasi saat mencari ide dan craftmanship merupakan dua hal yang paling saya sukai dari seni. Pencarian ide selalu dimulai dari diri saya. Selama saya menggeluti seni rupa sebagai mahasiswa di FSRD ITB, tanpa disadari karya saya selalu berakhir pada visual yang mengarah pada fantasi atau abstrak. Meskipun karya saya berupa fantasi atau abstrak, tema yang saya bawakan cenderung beragam bahkan sesekali berasal dari persoalan keseharian personal saya. Kegemaran saya akan tipe visual fantasi agaknya muncul dari ketertarikan dan hobi saya terhadap suguhan visual dari media populer seperti komik, animasi, film, dan video game. Hobi ini selalu menjadi inspirasi dan memberi ide-ide segar pada karya seni saya.

Animasi hingga sekarang masih menjadi medium favorit saya dalam berkarya, meskipun saya juga sesekali menggunakan medium lain. Kesenangan paling tinggi bagi saya saat membuat animasi adalah ketika objek-objek di animasi sudah bisa dilihat dalam keadaan bergerak. Saya akui untuk menyelesaikan animasi bukanlah perkara mudah, buktinya saya tidak selalu tersenyum ketika sedang membuat animasi. Dahi mengernyit dan perasaan lelah malah lebih sering datang pada proses pembuatan animasi. Namun semuanya tergantikan ketika animasi sudah jadi dan bisa dinikmati sebagai karya yang utuh.

Karya seni tidak saya gunakan untuk mengkritik, menganalisa, atau menjustifikasi fenomena-fenomena yang ada. Saya lebih memikirkan bagaimana caranya mewujudkan ide dan fantasi dalam kepala saya menjadi sebuah karya seni. Apa yang hendak saya bagikan melalui karya seni saya kepada orang-orang adalah inspirasi. Saya selalu berharap, entah dengan cara apa, karya saya bisa menjadi inspirasi khususnya bagi diri saya sendiri dan bagi orang lain secara umum.

Ahmad Nursalim


a video compilation viewing;

1. "Agresi Kata Hati", animasi, 04 min. 24 sec.

http://i66.photobucket.com/albums/h253/video_lab/Akh_04.jpg

2. "Batasfana – life complex" , animasi, 08 min. 65 sec.

3. "Liku kecil tetes hujan", animasi, 02 min. 53 sec.

4. "Others", animasi, 02 min. 93 sec.

5. "Pasar Seni ITB –TVC, 2010", animasi, 01 min. 08 sec.

6. "Stagnancy on the way", 01 min.




Posted at 06:58 am by
videolab
Permalink
Sep 28, 2011
OK VIDEO - FLESH, Oktober 2011
The exciting Fetival ever since 2003, it is OK Video held in Jakarta, organized by Ruang Rupa. The festival show various videoworks with thematic issue, and this year I saw JOAN JONAS* is join the exhibition!! cool!
* Joan Jonas is one of pioneers in video and performance artist from United States, one of the most important female artists to emerge in the late 1960s.
.........................................................................................................................................
ruangrupa
proudly presents:
OK. Video FLESH
5th Jakarta International Video Festival 2011
Exhibition / Competition / Discussion / Public Program
6 - 17 October 2011 / National Gallery of Indonesia, Jakarta
Opening:
Thursday, 6 October 2011 | 19.30
at Galeri Nasional Indonesia
Jl Medan Merdeka Timur 14
Jakarta Pusat
Festival:
7 - 17 October 2011
Open Hour: 11.00 - 21.00
Curators: Hafiz, Agung Hujatnikajennong, Farah Wardani, Mahardhika Yudha & Rizki Lazuardi
Video Out:
29 September - 29 October 2011
at various public spaces
To expand the networks and audience, OK. Video festival involves several gallery and art spaces in Jakarta as the partners. With this collaboration, the festival is trying to build the connection in developing new media art in Indonesia as well as in international domain. The festival is proposing diverse curatorial programs to the galleries and alternative spaces such as Images Festival (Canada, curated by Pablo De Ocampo), Obe
...
rhausen Film Festival (Germany), Focus on Vincent Moon (France), and Focus on Sebastian Diaz Morales (Argentina) as one of the emerging video artists in Europe. To promote the Indonesian young video artists, amounts of programs have been selected: 10 Years of Indonesian Video Art Compilation, The New Generation of Indonesian Video Artists, 25 Inspiring Music Videos in Indonesia (2001-2011), and Focus on Indonesian Young Video Artists: Henry Foundation, Reza Afisina, Wimo Ambala Bayang.

===

Focus on Henry Foundation, Reza Afisina, Wimo Ambala Bayang
dia.lo.gue Artspace
29 Sept - 15 Oct | 10:00 - 18:00
Opening: 29 September | 19:30
Video Talk: 2 October | 15:00 | With: Hafiiz & Ade Darmawan

The New Generation of Indonesian Video Artists
CG Artspace
1 - 10 October | 10:00 - 21:00
Artist Talk: 1 October | 16:00 | With: Hafiz, Maulana M. Pasha, Mahardhika Yudha, Otty Widasari, Bagasworo Aryaningtyas, Yusuf Ismail.

25 Inspiring Music Videos in Indonesia (2001-2011)
Japan Foundation
6 - 24 October | 10:00 – 18:00

Focus on Vincent Moon
Japan Foundation
7 - 24 October | 10:00 - 18:00
Special Screening
7 October 16.00
11 October 16.00
14 October 16.00

Focus on Sebastian Diaz Morales (Argentina/the Netherlands)
Artsphere
8 - 15 October | 10:00 - 17:00
Artist Talk: 9 October | 15:00 | With: Sebastian Diaz Morales & Hafiz

Focus on Vincent Moon (France)
Cinema Room, Institut Français Indonesia
10 – 14 October | 13:00, 16:00, 19:30

10 Years of Indonesian Video Arts Compilation
d'Gallerie
10 - 17 October | 09:00 - 21:00
Artist Talk: 12 October | 16:00 | With: Ade Darmawan, Anggun Priambodo, Henry Foundation, Hafiz

Workshop Vincent Moon (invitation only)
ruangrupa
10 - 16 October

Focus on Anggun Priambodo
vivi yip art room
15 - 25 October | 12:00 - 19:00
Artist Talk: 15 October | 16:00 | With: Anggun Priambodo & Ade Darmawan

Focus on Prilla Tania
LINGGARseni
15 - 29 October | 08:00 - 21:00
Workshop What, Why, and How – Video Art by Prilla Tania [for High School & College Student: 15 October | 11:00-13:00 | Very limited seat
Artist Talk: 15 October | 19:00 | With: Prilla Tania & Ade Darmawan

Kineforum
Images Festival (Canada)
9 October | 17.00
21 October | 19:30

Focus on Vincent Moon (France)
8 October | 17:00 (continued with artist talk) | With: Vincent Moon & Indra Ameng
15 October | 19:30
20 October | 17:00
22 October | 17:00

Stefaan Decostere: There is a Video Cassette in the Soup (Belgium)
16 October | 19:30
21 October | 17:00

Focus on Sebastian Diaz Morales (Belgium/the Netherlands)
9 October | 19:30
14 October | 17:00
20 October | 19:30

Video Out Selections
13 October | 17:00
15 October | 17:00
22 October | 19:30

Oberhausen on Tour 2011 - From the International Short Film Festival Oberhausen (Germany)
13 October | 19:30

25 Inspiring Music Videos in Indonesia (2001-2011)
14 October | 19:30
23 October | 17:00

........................................................................................................................................

check http://ruangrupa.org/ for detail information

seeyou there!

Videolab

Posted at 06:26 am by
videolab
Permalink
Jul 20, 2011
a video compilation by ISHA HENING, 23 Juli - 3 September 2011

Motion graphic is my way of thinking that I can share with other people. To create one is too feel. I feel happy and oddly peaceful whenever I create something out of nothing. Something that I can share. Something that moves, something that shines. With colors. Music. Sound. And feelings. Just like a dance, on a screen.
- Isha Hening
berikut adalah video kompilasi Isha Hening yang akan ditampilkan pada layar 7 inch di perpustakaan s.14 ;
1. RAN - Mix Media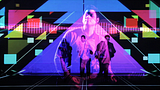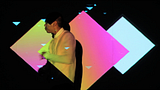 2. Danjyo Hiyoji Video Series #1-#6 - Mix Media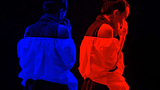 3. Tersiksa Lagi - Motion Graphic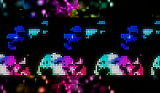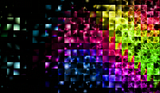 4. Beatstryncball - Motion Graphic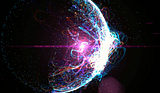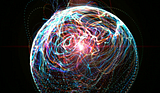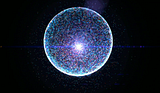 5. Stringless Purslane - Motion Graphic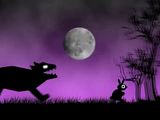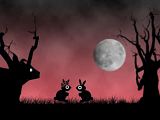 6. Spare Time Motion #1 - Motion Graphic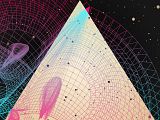 Isha Hening
lahir di Jakarta, 3 Agustus 1986 merupakan lulusan Desain Komunikasi Visual – Multimedia FSRD ITB 2004. Dikenal sebagai motion graphis designer / VJ director Jakarta. Aktif mengikuti
screening
sejak tahun 2007 – saat ini;
One Minute Video 2007, Jakarta International Film Festival (JiFFest) 2008, V International Women Film Festival 2010,
Creative Video Battle LFM ITB 2009, Nu Substance 2009: Resonance Exhibition, Goelali Children's Film Festival 2009, I've Seen Film International Film Festival 2009 Italy, Festival Film Pendek Konfiden (Konfiden Short Film Festival) 2009, Lagu Gambar Gerak Roadshow 2010.
Selain itu ia juga aktif melakukan proyek di
gigs
dan
live performance
dan beberapa proyek video musik.
Mari berapresiasi di perpustakaan kami!
videolab.
Posted at 05:31 am by
videolab
Permalink
Jun 2, 2011
7" : a video compilation by KAZUYA TAKAGAWA, 5 June - 3 July 2011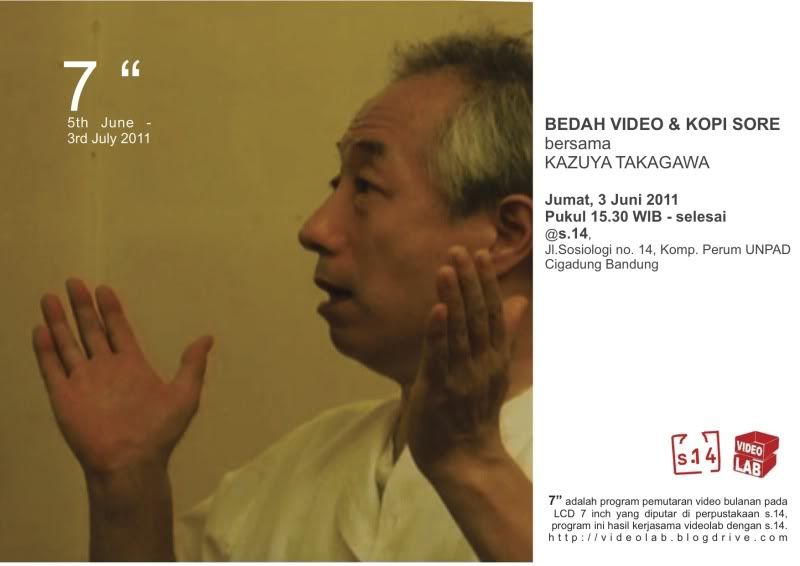 Dalam kunjungan risetnya ke Bandung, sungguh beruntung Videolab dikenalkan Kazuya Takagawa oleh Wiyoga Muhardanto dengan beberapa karya video yang akan dia putar. Maka untuk program video screening 7" bulan Juni - Juli 2011 ini akan memutar tiga (3) karya video dari Kazuya Takagawa;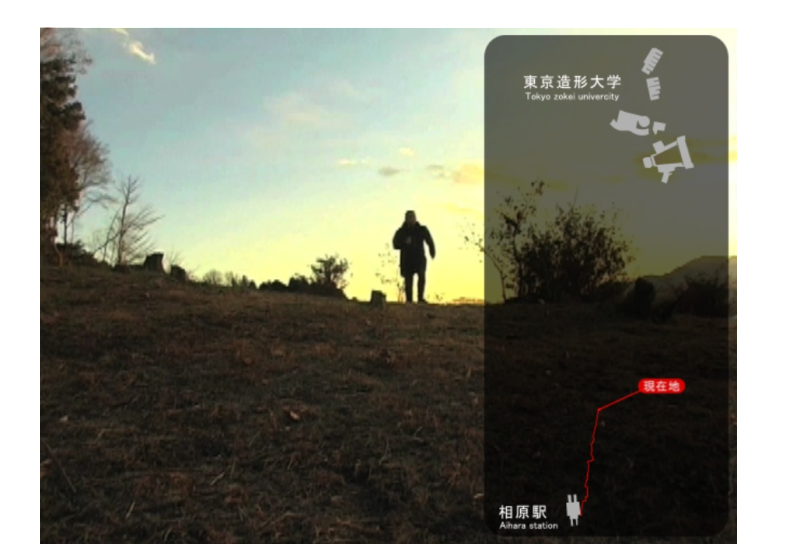 1. 「Realizing a straight line」 2010 video 12mins


For me, a straight line is something that can only exist in theory. This video is a documentary of the process I used to try to realize a straight line. I decided to go straight to Tokyo Zokei university from Aihara station. Inevitably, my efforts were compromised by many difficulties such as forests, mountains, etc

2.
「Pastiche of a film 」

2010 video 9mins


I made a pastiche of a scene from the film "One Flew Over The Cuckoo's Nest". I replaced real human relationship from on the script. I went to the small town Odate and played the role of the protagonist. In the story the character acts psychotic, so that he can go to a mental institution instead of a prison. The local people in Odate assumed the roles of the patients in the mental hospital. In the scene I shot, my character didn't have any lines and so I was not just a bystander in the context of the project, but also in the film's narrative itself.
3.「Reproduction of a scene」

 2011  video 6mins


This work copies a single scene from a TV drama that was uploaded on to a video sharing website. Users of the website can see the isolated scene without having to view the film in its entirety. Viewing the clip in this way can open up new readings of the film outside of its original intended form. Using websites like Amazon, it's possible for people to interpret or construct the story of a book simply reading a review of it. For this work, I reproduced a scene from a TV drama without watching the whole film. By reproducing the scene in my own way, a different version of the same narrative emerged.
Kazuya statement;
The ideals we have are often limited by a combination of different factors such as place, time, money, law, morals etc, resulting in a different reality from the one we initially envision. That these factors also impact upon one's artistic practice is inevitable. However, rather than take that as a negative thing, I think it can alter my practice in a way that could be seen as positive.
That is to say, whilst trying to simultaneously conceal the disparity that exists between the ideal and the reality, it is also possible to hope for the resulting disparity. This may seem paradoxical, but it can also be seen as an approach that compromises without avoiding the roles we play.
For me, if both the positions of the 'programmer' (establishing an ideal) and the 'player' (realizing an ideal) were to be carried out simulatenously (the programmer creates a goal and the player obediently work towards it, or rather the programmer constructs a goal in response to the player's demands), I wonder if it would become a type of charade. In order to avoid that, the programmer would presents goals that were made in response to the player. Similarly the player should voice his objections, or rather, an 'arena' where a new proposal can be put forward is necessary.
I have no intention at all to deny the contradictions within my position/approach. Rather, I want to find an arena where the contradictions can be preserved.


------------------------------------------------------------------------------------------------------------------------
---------------------------------------------------------------------------------------------------------------------------------------------
Karya-karya Kazuya Takagawa sangat menarik untuk dicermati, ia menggunakan medium video sebagai media reka ulang terhadap segala hal yang ideal dan
k
enyataan, seperti dalam salah satu karya videonya " Realizing a Straight Line", Kazuya mencoba membuktikan sebuah garis lurus dalam peta mengenai jarak dan arah dari Aihara Station, tempat ia tinggal menuju Tokyo University, dimana studio tempat ia belajar. Dalam kenyataannya garis lurus itu tidak semata-mata lurus, tetapi dilalui dengan jalan yang berkelok-kelok dan untuk membuktikan 'garis lurus' tersebut ia bertemu dengan banyak negosiasi pada beberapa hal. Begitu juga dengan karya yang lain seperti " Pastiche of a film " ketika ia mereka ulang adegan film " "One Flew Over The Cuckoo's Nest" yang dimainkan oleh orang-orang Jepang yang tidak mengerti Bahasa Inggris.





Kazuya Takagawa

lahir di Kumamoto, Jepang Selatan pada tahun 1986. Saat ini sedang menjalani studi Master di Tokyo Arts University. Beberapa pameran dan proyek seni yang telah diikutinya adalah Yarimizu Rendezvous/ Kanagawa (2007), WATARASE Art Project 2007/Gunma, WATARASE Art Project 2008 / Gunma, Contenue art project 2008 / Nigata, AIHARA OYAMA Art project / Tokyo (2008), Cabbage Patch Gallery / Kanagawa (2009), Contenue art project 2009 / Nigata, "Students would not be a party argues that the inevitability of life" / Kichijoji (2009), ZOKEI Exhibition / Tokyo (2010), 0DATE Art Project / Akita Odatecity (2010), Self knowledge conplex / Kagurazaka (2010), " AT THIS JUNCTURE " / Tokyo / 3331 Arts Chiyoda (2011). Saat ini ia berkunjung ke Bandung untuk riset mengenai seni media baru, ia adalah teman Wiyoga Muhardanto, seniman muda Bandung yang pada awal 2011 menjalani residensi di Jepang.
Mari lihat videonya di perpustakaan kami!
Salam hangat,
Herra Pahlasari
Videolab
Posted at 07:25 am by
videolab
Permalink
Apr 10, 2011
7" : "VILLAGE FILM FESTIVAL (Jatiwangi)" , 10 April - 10 Mei 2011
Program 7" adalah program video screening bulanan yang diputar di perpustakaan s.14 berupa pemutaran video/film pada LCD 7 inch. Pada bulan ini menampilkan kompilasi film dari kegiatan Sunday Screen di Jatiwangi, Cirebon ;
" VILLAGE FILM FESTIVAL (Jatiwangi)"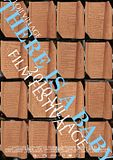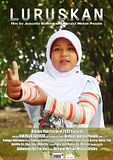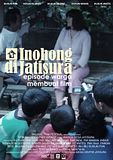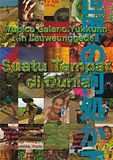 VFF-merupakan festival residensi videomaker internasional. Videomaker disini termasuk pembuat film, seniman yang biasa menggunakan media audio visual, video documentator atau bidang profesi lain yang juga menggunakan media audio visual sebagai pendekatan atau karyanya. Videomaker diajak untuk residensi selama 2 minggu. Disebar ke berbagai desa, ditempatkan di rumah penduduk untuk berkolaborasi bersama warga, komunitas, ataupun pemerintahan desa, melakukan berbagai pendekatan, hingga selanjutnya dapat membuat sebuah film kolaboratif.
VFF-Village Film Festival diselenggarakan oleh Sunday Screen; sebuah komunitas film di Bandung yang fokus pada ruang pemutaran alternatif, workshop, dan kajian dokumentasi. Bekerjasama dengan Jatiwangi Art Factory (JaF); sebuah komunitas di Jatiwangi yang fokus pada kajian kehidupan lokal melalui program seni, seperti workshop, penelitian dan kajian, pertunjukan, seni musik, seni rupa, residensi seniman dan Festival. Salah satu festival 2 tahunan Jaf adalah Jatiwangi Artist in Residence Festival (JARF). JARF 2010 (26 Juni-9 Juli) menghadirkan 22 seniman domestik maupun international dan melibatkan 7 desa di Kecamatan Jatiwangi.
Film Kolaborasi
Joacelio Batista – Brazil
Burujul wetan Village
Ada 3 film yang dibuat oleh Joacelio bersama warga desa Burujul Wetan dalam Festival ini. Dan satu video performance yang ia buat di pabrik genteng. Salah satu filmnya berjudul "Luruskan". Sebuah potret sederhana tentang sekelompok anak di salah satu Madrasah di desa kami. Mungkin lewat potret kecilnya kita dapat lebih merasakan bentuk utuh desa ini.
Teresa Birks – England
Jatisura Village
Selama residensinya, Teresa mengajak semua Dusun yang ada di Jatisura untuk mulai membuat video yang sifatnya partisipatif. Untuk kemudian dikemas menjadi film tentang kehidupan warga di Jatisura Berjudul "Inohong di Jatisura episode: warga membuat film. Dan dalam tahap ini Teresa hanya hadir sebagai fasilitator. Warga yang menentukan semuanya.
Alfie Chen – Taiwan
Loji Village
Dalam workshopnya di Festival ini, Alfie mengajak warga desa Loji untuk menulis puisi di atas genteng. Kemudian genteng tersebut dibakar dan setelahnya di pecahkan untuk dibuat alat musik. Kemudian Alfie coba mengemasnya menjadi beberapa film, salah satunya berjudul "There is a Baby". Judul ini diambil dari salah satu puisi yang ia tulis di atas genteng.
Yupica Gaiano
Leuweung Gede Village
Mengkuti Village Film Festival menjadi kunjungan pertamanya ke Indonesia. Dan ia melihat begitu banyak hal yang menarik di Indonesia khusunya di Desa Leuweunggede. Ketertarikan ini membuatnya merasa berada di sebuah tempat yang belum pernah ia bayangkan sebelumnya. Hingga ia memberi judul film yang ia buat bersama warga desa Leuweunggede "Suatu Tempat di Dunia". Kami seakan diajak bertamasya di dunianya. Dunia yang ia temukan di Desa ini. Lewat kepolosan, lewat kesederhanaan, lewat kebingunan, namun merasa terikat.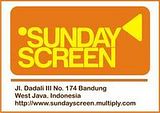 Sunday screen merupakan ruang alternatif yang fokus pada video, melalui program; workshop, produksi film, festival, dan kajian dokumentasi. Salah satu festival tahunan sunday screen adalah Village Film Festival (VFF); sebuah festival residensi videomaker internasional yang diselenggarakan bekerjasama dengan Jatiwangi art Factory (JaF).
Posted at 04:54 am by
videolab
Permalink
Dec 2, 2010
MEDIATOPIA : KRISNA MURTI's WORKS 1993-2010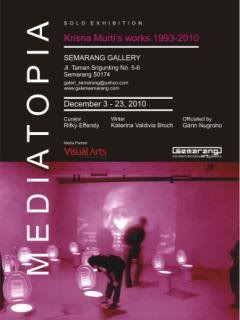 MEDIATOPIA: KRISNA MURTI'S WORKS 1993-2010,

shows 22 videos, 12 new digital works and 1 new interactive sound work.

Curator: Rifky Effendy

Writer : Katerina Valdivia Bruch

Semarang Contemporary Art Gallery,

Jl. Taman Srigunting 5-6, Semarang (Central Java).
will be officiated by International film director GARIN NUGROHO,

on December 3, 2010 at 7 pm.

Exhibition: Dec 3-23, 2010.
Posted at 02:34 am by
videolab
Permalink
Aug 31, 2010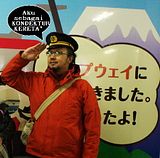 Turut berduka cita sedalam-dalamnya atas kepergian Solomon Sihombing, doa kami bersamamu! selamat jalan! terima kasih kami ucapkan atas kameramu yang pernah kami pinjam, sangat membantu dalam pekerjaan dokumentasi video kami.. :)
Salam hormat kami,
VIDEOLAB
Posted at 05:48 pm by
videolab
Permalink
Aug 20, 2010
EMBRYO GARDEN
a video documentation by Indrani Ashe
On 7" program this month is a video from Indrani Ashe. Embryo Garden is a final work of Indrani Ashe in 2006 when she studied in Wake Forest University, Winston Salem. The installation work is in USA at the moment, so the video screening is more like a video documentation of the installation work of Embryo Garden and people can see the detail of Indrani's past work while she exhibiting her collaboration work with Arum Sekar Prameshwari in s.14 using textile and its experiments. (http://ruangdepans14.blogspot.com)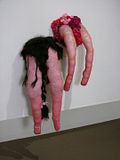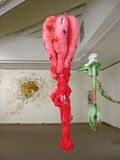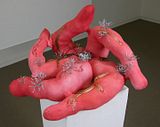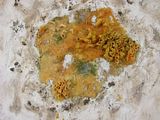 You can see this video documentation from 23 August - 23 September 2010 at s.14 library, enjoy!
:)
videolab.
Posted at 05:23 pm by
videolab
Permalink
Jul 15, 2010
Videolab Berduka : A. WISNUMURTI, 6 November 1976 - 15 Juli 2010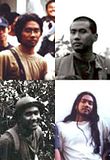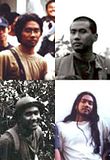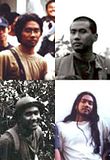 turut berduka cita sedalam-dalamnya atas kepergian videomaker senior kami,
A. WISNUMURTI
( FSRD ITB 1996) pada hari Selasa, 14 Juli 2010 pukul 22.00 WIB di RS. Gandaria Jakarta Selatan. Doa kami selalu.
Rumah Duka :
Jl. Puskesmas no. 88 Pondok Aren - Jakarta Selatan. (Dekat Bintaro, dekat Ulujami, dekat Ciledug)
Kamis, 15 Juli 2010, jam 10:00
Kebaktian

Kamis, 15 Juli 2010, jam 12:00
Dimakamkan di Tanah Kusir blok Katolik.
( referensi data foto dan informasi : A. Steve Gottlieb, Nikolai, Wahyudi Pratama, 15 Juli 2010 )
Posted at 10:35 am by
videolab
Permalink
EMPTY THEATER a video theater by Krisna Murti @ Bentara Budaya Jakarta, 13 - 18 July 2010
KRISNA MURTI
solo exhibition
" EMPTY THEATER "
Bentara Budaya Jakarta, 13- 18 July 2010
Jl. Palmerah Selatan 17 ( Komp.KOMPAS) Jakarta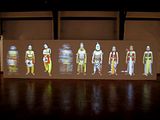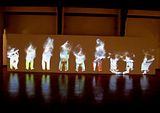 His work in this regard serves autobiographically to tell the artist's personal story of a subject whose cultural horizons are cosmopolitan, and who over time has experienced a process of separation from certain cultural horizons.
For example, Krisna suggests that his position to the Wayang Wong is one of an outsider, exoticizing what was once part of his cultural and social horizons, but from which he has become estranged. On the other hand, he emphasizes the discomfort of such exoticization by conciously taking up the position of the exotic object.
Pushing this role, in his Empty Theater (video theater) the artist turns himself into artifact, visually recorded in a way that mimics photographic genres associated with scientific methods of collecting, recording and organization in anthropological documentation, methods of museumization that were brough to bear during the colonial era and perpetuated by the government after independence. (Amanda K. Rath, US/Germany)



Posted at 09:55 am by
videolab
Permalink